Ontario RAT Model 2 Liner
Reviews
Based on 27 reviews from amazon.com and blogs.
Review Highlights
Great for EDC
Good for a toolkit
Opens easily with the snap of a thumb
Razor sharp blade that is still very sharp
Comes with a sheath
Prices
Video Reviews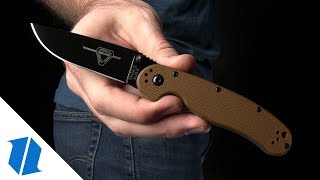 Ontario RAT Model 2 Liner Lock Knife Overview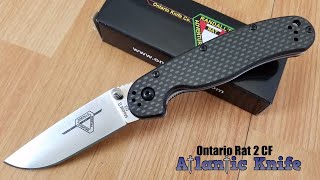 ONTARIO RAT II LINERLOCK D2 TOOL STEEL CARBON ...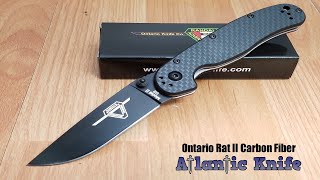 ONTARIO RAT II LINERLOCK D2 TOOL STEEL DROP BLACK ...
Reddit Discussion
r/knifeclub • Posted by
u/KendaminEmoKid
2 months ago
1. Ontario Rat 1 ( classic knife easy to replace ) 2. ZT0462 3. Chris Reeve Lunar Lander Small Sebenza
r/knives • Posted by
u/Chance1965
2 months ago
Ontario RAT model 1. Great knives at a very reasonable price.
Reviews by Topic
Our analysis shows how reviewers feel about different topics.
For a low end knife the Rat II is surprisingly smooth. The Aus 8 blade glides on sintered bronze washers. A gentle nudge of the ambidextrous thumb studs sends the blade cascading out with a satisfying "thwack". The blade on my knife came perfectly centered, which adds another level of enjoyment to the knife
The blade came razor sharp and its held a good edge ever since.
The handle on the Rat II features the same robust design of it's bigger brother. You have plastic scales over full stainless liners with pillar (or "flow through") construction. It is simple and effective. I also like the choice of handle colors and the black hardware
It doesn't cut paper, i actually tried to cut myself and it was like a bakery knife. I only gave 2 stars due to me liking the form factor of the knife, but it's a paper weight until I learn to sharpen D2.