Spyderco spydiechef
Reviews
Based on 48 reviews from amazon.com, blogs, and reddit.com.
Review Highlights
Great for EDC
Lc200n blade steel
Titanium handle material
Ergonomic design
Rust proof
Prices
Video Reviews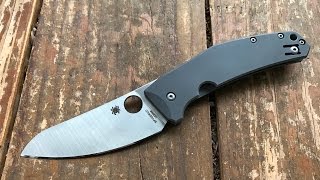 The Spyderco SpydieChef Pocketknife: The Full Nick Shabazz ...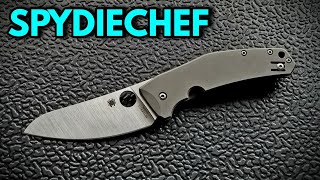 Spyderco SpydieChef - Overview and Review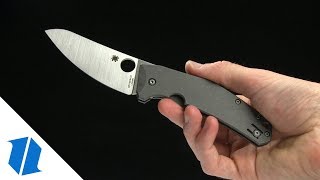 Spyderco Spydiechef Folding Knife Overview
Reddit Discussion
r/knifeclub • Posted by
u/Gabletto
1 year ago
Spydiechef - what's all the hype about?
r/knifeclub • Posted by
u/MasterXaios
4 months ago
I'd been pondering getting a Spyderco for a while now, but I was torn as to which to get. While I've wanted to try something out with a compression lock, the god-tier stainlessness of LC200N and the slicing profile on the Spydiechef ultimately won out against other models in the lineup, although I'll likely revisit those in the future. Definitely looking forward to getting some use on this thing!
Reviews by Topic
Our analysis shows how reviewers feel about different topics.
Interestingly this is a rare Spyderco in that almost all of the blade length is cutting edge thanks to the unusual design.  The blade length is 3.32 inches while the cutting edge comes in at 3.31 inches
This is a knife that truly hits the top of the scale because it has an amazing new steel that gives it a substantial advantage over 99.9% of other knives.  LC200N, also known as Z Finit, is a highly corrosion resistant steel that, unlike all other such steels before it, actually holds an edge very very well.Quirky design, great performance, and exceptional, rare, high end steel
My limited (and I mean LIMITED) experience in the kitchen shows me that I like Santukos better than the Teutonic equivalent by a large margin.  With a sharp enough point and plenty of belly, Santukos do real work.  Even with the slight modifications made here, the same is still true.  This is a great blade shape even if it looks a bit cartoony
It is shaped something like a small Japanese Santoku knife. The handle is titanium (also corrosion resistant). I have used the knife for food preparation and it works well. The knife came sharp and has held its edge well